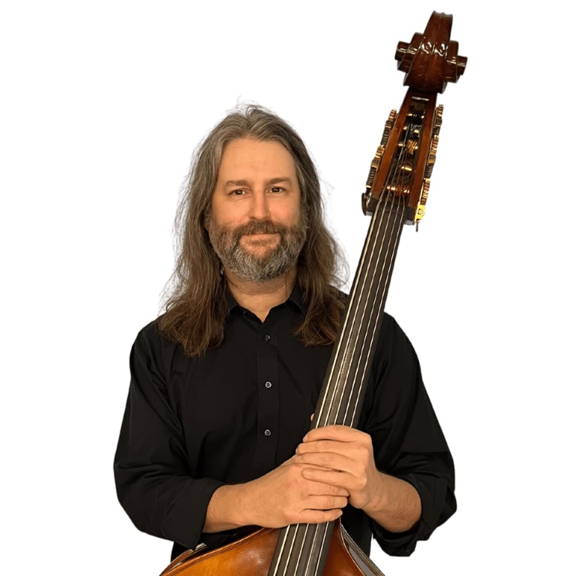 Double bassist and electric bassist Richard Wagor currently resides in Cedar Rapids, Iowa. Richard, in earning his BA in music from the University of Iowa and a MM from Manhattan School of Music, has worked with various teachers including Eldon Obrecht, Diana Gannett, Homer Mensch, and Robert Kassinger. Richard has also performed in a wide variety of professional settings. Richard has played orchestrally as a member of the Memphis Symphony Orchestra, Principal Bass in the Waterloo-Cedar Falls Symphony, and both Principal Bass and assistant principal bass in the Dubuque Symphony.

Additionally, Richard has performed as a substitute bassist with the Des Moines Symphony, Orchestra Iowa, the Quad Cities Symphony, the Illinois Symphony, the Peoria Symphony, the Arkansas Symphony, the Brazos Valley Symphony, the Delta Symphony, the Kenosha Symphony, the Austin (Texas) Symphony, and others. Richard has also played other genres of music with Bobby McFerrin, Foreigner, Sutton Foster, Sachal Vasandani, Leni Stern, Adam Schroeder, Love is Here to Stay: A Gershwin Experience, the Five Seasons Jazz Trio, Five by Design, the Roots of Rhythm Trio, Pat Smith, Jennifer Lee, Tim Daugherty, the Yale Repertory Theater, NOWIS, the Bill Shepherd Big Band, the Rod Pierson Not-So-Big Band, Ben Schmidt, Peter Hart, the Bernemann Brothers Band, and the Poor, Poor, Rich to mention a few.

As a teacher, Richard has formerly held positions with the University of Northern Iowa, the Blue Lake Fine Arts Camp, Coe College in Cedar Rapids, Iowa, and Cornell College in Mount Vernon, Iowa. Richard is a founding member and board member of the Five Seasons Chamber music and Jazz festival.


Wishlist
Wishlist is empty.
Total $0.00
Spend $500.00 to Free Shipping