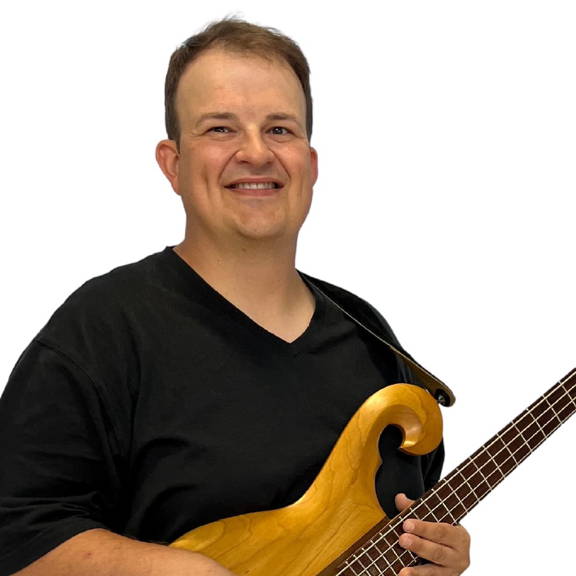 Bass Guitar, Euphonium, Trumpet
Kindred has been playing bass close to 30 years, studying at the Collective School of Music in NYC and studied with some of the premier players of our time. heavily influenced by Les Claypool, Geddy Lee, Jaco Pastorious, Vic Wooten, and Anthony Jackson. Kindred is currently playing with Funktastic 5, the Capitol 4, and singer/song writer Tim Stop. Kindred also plays trumpet and Euphonium and is a loyal participant in Tuba Christmas with his daughter, a musician herself.
Kindred believes in a structured practice regimen, tailoring and adapting his teaching method to each his students based on their individual learning styles and needs. He also believes in educating students in the business side of becoming a musician.
Check out Kindred live with Tim Stop below.

Wishlist
Wishlist is empty.
Total $0.00
Spend $500.00 to Free Shipping