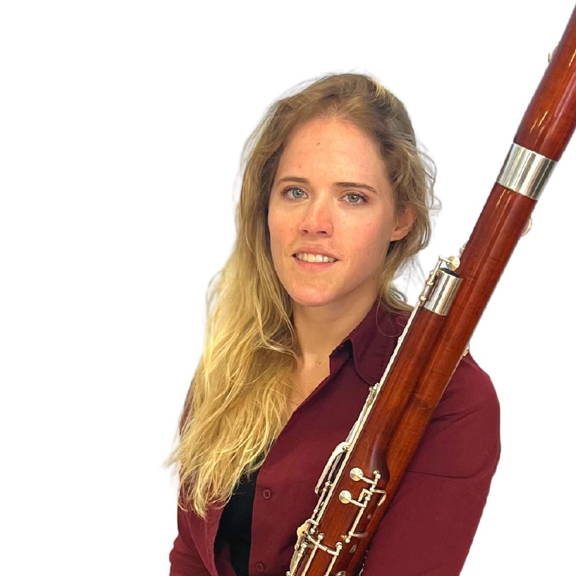 From racing in Ironman triathlons to soloing with the Huntsville Symphony Orchestra after only two years of playing bassoon, Kian Hyatt uses obsession as a tool to achieve the impossible. She knows what it takes to achieve her goals.

Her passion for classical music began in the third grade after attending a performance of The Nutcracker Ballet by Tchaikovsky. She fell in love with the bassoon after only playing a couple notes and absorbed everything her teacher, Hunter Thomas, could offer. Her summers often included attending prestigious summer music camps, which brought a unique opportunity to study with bassoonists from orchestras like the Boston Symphony Orchestra and the National Symphony Orchestra. She also performed on the From the Top radio show and won multiple young artist competitions.

Following her early successes, Kian moved on to study with Barrick Stees at the Cleveland Institute of Music. Her love of music caused her to want to instill that same enthusiasm in others. She has been inspiring her students for over ten years.


Wishlist
Wishlist is empty.
Total $0.00
Spend $500.00 to Free Shipping